Preschool Cooking Activity
Easy Fun Ideas
Looking to introduce cooking to kids?
Check our our healthy favorite recipe books!
Cooking with your child will be simple, easy, and fun! Try our books for a fun preschool cooking activity! Recipes are easily mastered and children will be little chefs in no time.
Lots of ideas included for lessons and teaching and possibly birthday party fun!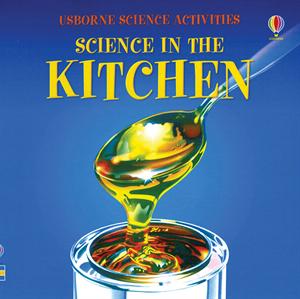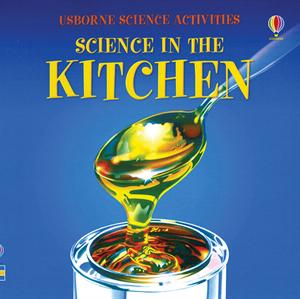 This colorful book is packed with exciting scientific activities, from blowing bubbles to making soft drinks and invisible ink. The experiments are safe and easy to carry out, using ordinary household equipment. They are all carefully designed to help young children explore the fascinating world of the kitchen. Usborne Science Activities is an innovative series which responds to the growing emphasis on scientific exploration for young children. The text and illustrations are simple and clear so children can enjoy using the books by themselves. Further notes give fuller scientific explanations for adults who wish to work with their children. Click Here to Order
---

OUT OF STOCK
Buy: 30 Healthy Things to Cook and Eat
Follow easy step-by-step instructions for tasty things to cook.
---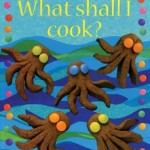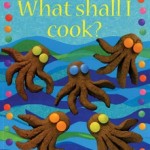 OUT OF STOCK
Buy: What Shall I Cook
How about cheesy snakes, shining star biscuits or an upside-down pudding? These are just a few of the mouth-watering recipes that you'll discover in this imaginative book. Each recipe has been specially designed to be quick and easy, using simple ingredients which can be found in most kitchen cupboards. Stunning photographs of the tasty results will entice any young cook into the kitchen.
---
Chocolates and Candies Kid Cookbook – OUT OF STOCK
Delicious easy recipes to make to enjoy yourself or use as gifts. Gift wrapping ideas are included. Some recipes are:
fudge, chocolate bugs and swirls, truffles, dipped fruit, sweethearts, fruit cups, lemon creams, chocolate
apricot drops and more!
about 6.5×9 inches; 48 pages
Softcover
---

OUT OF STOCK
Vegetarian Kid Cookbook for Beginners – OUT OF STOCK
Do you think that most vegetarian meals take a long time to prepare? This book shows you that it's very easy to make
tasty dishes, simply and quickly. Even if you haven't cooked before, the step-by-step instructions inside will help you
to make delicious, well-balanced vegetarian meals.
about 6 3/4 x 9 1/2 inches; 48 pages
Softcover
---
See all Kids Cookbooks