Preschool Cooking Activity
Easy Fun Ideas
Looking to introduce cooking to kids?
Tie on your apron, grab your very own utensils and start making some of these tasty recipes for your friends and family (and yourself!).
The beginning cook is sure to have fun learning everything he or she needs to know while enticing everyone with delicious creations.
Check our our healthy favorite recipe books!
Cooking with your child will be simple, easy, and fun! Try our books for a fun preschool cooking activity! Recipes are easily mastered and children will be little chefs in no time.
Lots of ideas included for lessons and teaching and possibly birthday party fun!
---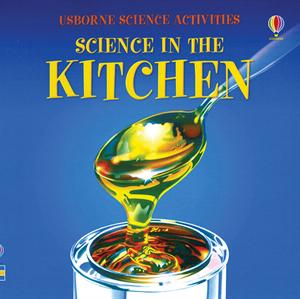 Science in the Kitchen
This colorful book is packed with exciting scientific activities, from blowing bubbles to making soft drinks and invisible ink. The experiments are safe and easy to carry out, using ordinary household equipment. They are all carefully designed to help young children explore the fascinating world of the kitchen. Usborne Science Activities is an innovative series which responds to the growing emphasis on scientific exploration for young children. The text and illustrations are simple and clear so children can enjoy using the books by themselves. Further notes give fuller scientific explanations for adults who wish to work with their children.
---
30 Healthy Things to Cook and Eat
Are you on the hunt for some new healthy recipes to try out? Look no further than our 30 Healthy Things to Cook and Eat! Perfect for novice cooks, with easy-to-follow instructions. Follow easy step-by-step instructions for tasty things to cook.
Follow easy step-by-step instructions for tasty things to cook.
Recipes include soups, salads, omelets, lamb and beef kebabs, curries, vegetable entrees, pasta meals, vegetable stir-fry, and more. Try some of the breads and desserts for your sweeter tooth. All recipes are clearly displayed with illustrations and photographs of the final dish. Ages: 6 years and up
---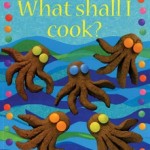 What Shall I Cook?
How about cheesy snakes, shining star biscuits or an upside-down pudding? These are just a few of the mouth-watering recipes that you'll discover in this imaginative book. Each recipe has been specially designed to be quick and easy, using simple ingredients which can be found in most kitchen cupboards. Stunning photographs of the tasty results will entice any young cook into the kitchen.
---
Chocolates and Candies to Make
This book is full of really easy and totally delicious things to make which you can enjoy eating or give as presents. There are some gift-wrapping ideas too. Just follow the simple, step-by-step picture instructions and have fun.