Preschool or Elementary Unit Study
Adventures of the Human Body Lesson Plan Ideas
If you're working with children, whether you are a parent or teacher, consider the following skill set ideas when reading Science books with your child:
Science/biology
Health & fitness
Nutrition
Following directions
Sequencing
Process of discovery
Self-expression & interpersonal skills
Flip-Flap Body Book
Now you can discover the inside view of the amazing human body…with the help of fantastic fold-out flaps. Find out what happens to the food that you swallow. See how a baby grows in its mother. Take a look at how you see, hear, smell, taste and touch. This volume contains three Flip-Flap titles: What happens to your food?, How do your senses work?, and How are babies made?
---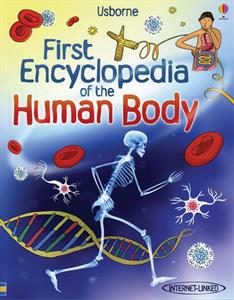 First Encyclopedia of the Human Body
Discover the joy of learning Science with this First Encyclopedia of the Human Body! Amazing photographs and illustrations with lively text to explain the amazing human body.
Looking for new ways to teach your little ones about their bodies? Want to inspire a love for science and learning in your child? Look no further than our expertly written and beautifully illustrated book!
Our book is perfect for curious little minds who want to know more about anatomy and physiology. It's easy to understand, full of colorful graphics, and will capture your child's attention from cover to cover.
Order yours today and see how much fun you and your child can have learning and exploring together!"
---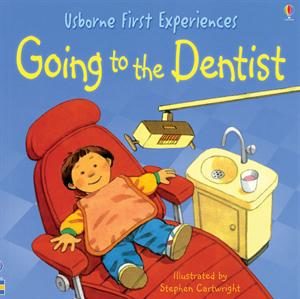 Going to the Dentist
A trip to the dentist is much easier if you know what to expect! With sensitive and humorous illustrations, this book shows small children what happens at the dentist – from the chair that goes up and down to all the dentist's equipment. There is also information on how to look after your teeth, and a little yellow duck to find on each double page. ("… clearly explained, in an informative way, with lots of jolly illustrations." Practical Parenting)
This is an Accelerated Reader title. Accelerated Reader (AR) is the world's most popular reading management software. Used in nearly 60,000 schools, Accelerated Reader provides teachers with an easy and effective way to monitor all forms of guided reading practice.
---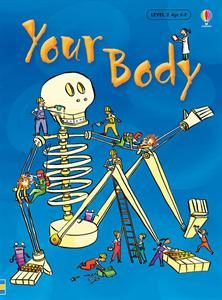 Your Body – Learn about What's Inside Your Body
Have you ever wondered what's inside you? Take a tour around your amazing body and find out what your heart and lungs do, how you see and hear, where food goes and lots more. Your Body is part of an exciting series of books for children who are beginning to read on their own. The easy-to-read text has been specially written with the help of a reading expert.
---
Lesson Plan Ideas:
Week 1: Skeletal System and Your Joints
Week 2: Muscular System and Your Skin
Week 3: Circulatory System
Week 4: Digestive System & Your Teeth
Week 5: Eating Healthy
Week 6: Respiratory System & Your Voice
Week 7: Your Senses
Week 8: Nervous System & Genes
Week 9: Being Healthy
Week 10: Exercise Olympics
---
Lesson Block II Ideas:
Week 1: Building blocks of You
Week 2: Skeletal System & Joints
Week 3: Muscular System
Week 4: Circulatory System
Week 5: Digestive System
Week 6: Respiratory System
Week 7: Nervous System
Week 8: What are Genes?
Week 9: Genetics
Week 10: Health & Medicine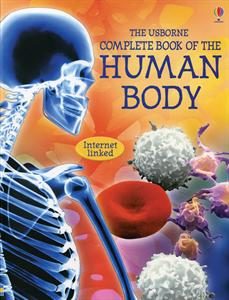 Complete Book of the Human Body
A fact-packed, beautifully illustrated, all-round introduction to the human body and how it works. Full of extraordinary photographs, detailed diagrams and stunning scans, X-rays and microscope images of the human body. Engaging, friendly text and clear, simple explanations. Experiments and activities show you how to take your own pulse, test your reaction time and fool your brain with optical illusions. Amazing facts and world records, including the world's tallest man, the oldest person ever and the longest fingernails on record. What is an Usborne Internet-linked book? It is a book that contains descriptions of websites that take you further into the subject in a fun and informative way. You can find links to all the sites listed in this book on the Usborne Quicklinks website at www.usborne-quicklinks.com. Will the websites go out of date? Websites do change from time to time, so the sites will be regularly reviewed by Usborne researchers, and the links will be updated.
---
This fascinating introduction explores every aspect of a vital subject. It takes you deep inside a cell to see where genes are found and goes behind the headlines to explain cloning, gene therapy, the human genome, DNA testing, GM foods, genetic engineering and much more. Stunning 3D artwork shows exactly how gene science works and clear, friendly text and simple, step-by-step diagrams provide concise, enlightening information, supplemented by recommended websites.
Customizable Items – Let Kids Personalize a Special Binder