Science Books for Kids
From experiments to the wonders of nature to space to forensic science, your child will find a topic to connect to the amazing field of science.
Our Favorites
Illustrated Dictionary of Science
This great study aid has topics arranged thematically so that words are explained in context, with a fully integrated system of cross-referencing plus a comprehensive index.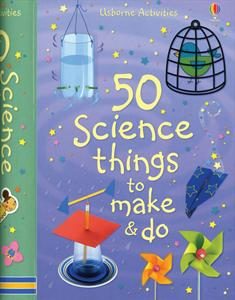 50 Science Things to Make and Do
These simple step-by-step activities combine hands-on fun and scientific investigation.
---
Science Lesson Plan Ideas
Here's an outline for making a science lesson plan for the school classroom or teachers who homeschool.
Overview:
Week 1: Building blocks of You
Week 2: Skeletal System & Joints
Week 3: Muscular System
Week 4: Circulatory System
Week 5: Digestive System
Week 6: Respiratory System
Week 7: Nervous System
Week 8: What are Genes?
Week 9: Genetics
Week 10: Health & Medicine
Skill set:
Science/biology
Health & fitness
Nutrition
Following directioins
Sequencing
Process of discovery
Self-expression & intrapersonal skills
---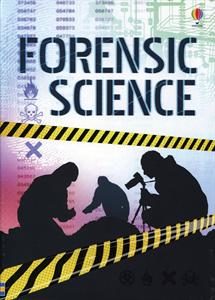 Forensic Science
Great detectives can use logic and intuition to solve crimes, but often that's not enough. That's when they turn to scientists for help. Forensic scientists use an astonishing variety of techniques on the smallest clues to reveal exactly who committed a crime. This book describes how different evidence – from blood to blowflies – is used to catch even the smartest crooks. And you can read exciting true-crime comic strips that show how scientists have foiled criminals time and time again.
---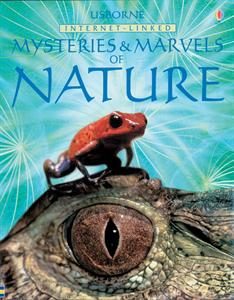 Mysteries & Marvels of Nature
What sixth sense turns a shark into a deadly hunter? Why does snow sometimes turn red? Where does a penguin keep its egg? And how does a lizard keep its cool in the desert? Unlock these secrets and many more inside this book.
From the miniature to the massive, and from the mysterious to the ridiculous – find out how living things from the plant and animal kingdoms cope with every day life.
Brilliant photographs and illustrations reveal a hidden world in which the plants and creatures with the most ingenious design features succeed.
Throughout this book, there are recommended websites where you can find out more about the mysteries and marvels of nature.
---
Flip-Flap Body Book
Now you can discover the inside view of the amazing human body…with the help of fantastic fold-out flaps.
Find out what happens to the food that you swallow. See how a baby grows in its mother. Take a look at how you see, hear, smell, taste and touch.
This volume contains three Flip-Flap titles: What happens to your food?, How do your senses work?, and How are babies made?
---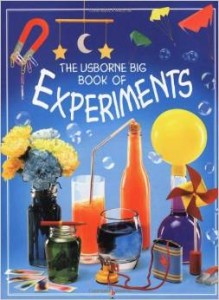 Big Book of Experiments
Children can investigate the world around them and discover science in action. Specially chosen activities include making electricity, bending light and weather watching. Helpful descriptions, clearly written text and explanations show how and why the experiments work.
Striking artwork and photographs illustrate all projects with clarity.
---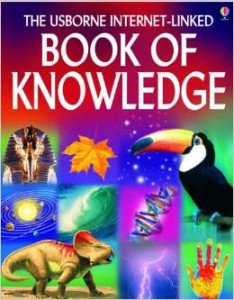 Internet Linked Book of Knowledge
This incredible reference book is crammed with just about every fact you will ever want to know, including information about science and technology, the Earth's structure and landscapes, the human body, plants and animals and much, much more. It also contains: Timelines with key dates in world history. Maps, flags and facts about all the countries of the world. World records. Star charts and space facts.
about 8×10 inches; 208 pages, Hardcover with dust jacket
You Might Also Like