Teach How to Count – Toddler Books
Hidden Picture Books: Things to Spot (Count)
Fantastic books to work on counting and learn at the same time! Our "Search and Find the Object" books introduce animals, things on a farm, and more.
Upon opening the book, find drawings spread across both pages. The border is framed with an image, a short description and how many to find in the picture. (Answers on the location are included in the back to assist parents.)
---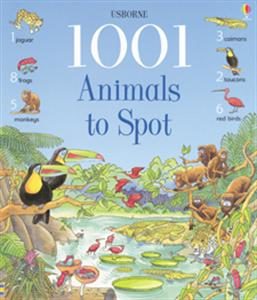 1001 Animals to Spot
Teeming with animals to find, count and talk about, this bright picture book provides hours of puzzle-solving fun. It also helps develop basic word and number skills. The busy scenes bring to life different habitats from around the world.
Your child will enjoy learning about new and unusual animals by finding them in the picture. Children will delight in finding all kinds of familiar and exotic animals — from lambs on the farm to armadillos in the rain forest. (about 9×10 inches; 32 pages)
---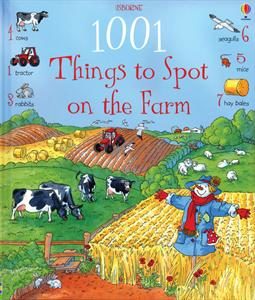 1001 Things to Spot on a Farm
Buy on Amazon
This charming picture book shows scenes from farms around the world, and on every page, there are dozens of things to spot..
The detailed pictures provide hours of looking and talking, and dedicated spotters will be unable to put the book down until they have found all the water buffaloes in the rice fields, the cocoa pods on the tropical farm, or eight lambs on the sheep farm.
Counting sheep has never been so much fun!
---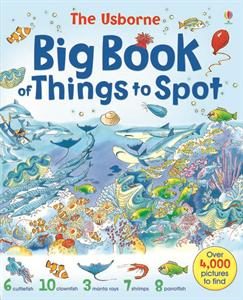 Big Book of Things to Spot
Combined Volume Bind up: This book combines 4 books together in a combined volume for a special price! You get:
1001 Animals to Spot
1001 Things to Spot on the Farm
1001 Things to Spot in the Town
1001 Things to Spot Long Ago
Crammed with thousands of things to find, count and talk about, this bright and busy picture book provides hours of puzzle-solving fun, and also helps develop pre-reading and number skills. There are rainforest animals to search for, a bustling market town to explore, a castle feast to enjoy, and much, much more. Over 4,000 pictures to find in this book! (about 9×10.5 inches)
---
Educational Childrens books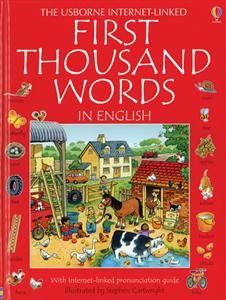 First Thousand Words in English
This classic Usborne book has now been revised to include many brand new illustrations and it continues to stimulate and delight today's generation of children as it did when it was first published over 20 years ago. It provides a treasury of learning opportunities as an exciting talk-about book for the very young, a stimulating picture word book for pre-readers and a lively source of ideas and spellings for first writers. Stephen Cartwright's brilliant illustrations, with their wealth of detail and gentle humor, will give many hours of valuable entertainment and enjoyment. (Gold Award Winner, Best Pre-School Information Book, Parents Play and Learn Awards, 1996)
---
One Moose Twenty Mice
Teaching counting from 1 to 20 while simultaneously looking for a cat has made this book great fun! Each page is artistically done in applique sewing which makes the book different and a great addition to any home library. We recommend the hard cover for long term use. Younger children (age 2) can just look for the cat and later as they get older, count to 20.
---