Halloween Books for Children
We have a child Halloween book for any age. Lots of scary, spooky stories for children and also try to liven things up with our joke books.
---
Oliver Moon's Fangtastic Sleepover
OR,
Oliver Moon is having a wail of a time at his spooky school sleepover in the haunted museum. But then he's cursed by a bad luck jinx and things start to go terribly wrong. Oliver didn't intend to summon such very, VERY scary guests.. Will Oliver and his class survive the night?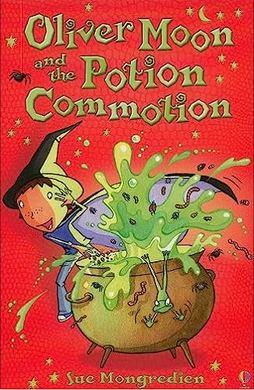 Oliver Moon Potion Commotion
OR,
Oliver Moon works hard at Magic School, praticing his spellcraft, toad training and broomstick flying. But when he's entered for the Young Wizard of the Year award he finds he's up against the head boy, Merlin Spoonbender. Can Oliver cook up an extra-special potion to win the prize?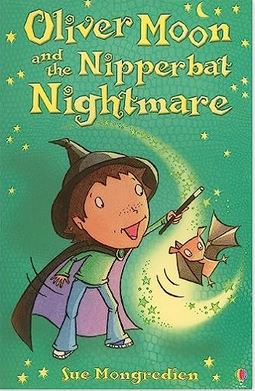 Oliver Moon Nipperbat Nightmare
Hooray! Magic School has finished for the Halloween holidays-and even better, Oliver has been chosen to look after the class pet. But with Oliver's naughty baby sister lending a hand, it soon turns into a nipper bat nightmare!
---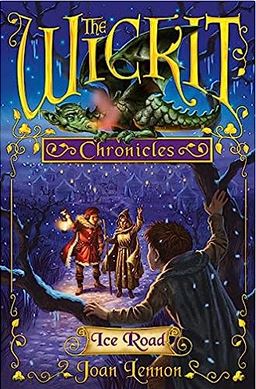 Wickit Chronicles
It's the harshest winter anyone can remember, and the vast waterways of the Fens are frozen solid, transformed into an Ice Road.
The conditions are ideal for a surprise invasion by young King Arnald's banished uncle. Wickit Monastery is under threat too – a bitter illness has struck down almost all the brothers, and a ghost walks across the snow.
Can the orphan Pip and Perfect (the stone gargoyle), save the Brothers, their friend the King, and their country?
---


No Such thing as Ghosts
Bold, three-color illustrations and charming silhouettes add an old-fashioned flair to this family-friendly ghost story. Children will be tempted to join in the hunt, but somehow our hero can't see what we do.
Is he ever going to catch a ghost?
"Not scary at all, this little book (the smaller size is very appealing) allows the reader to look carefully at the illustrations, rich in white space and droll details, and discover all manner of hidden things. My favorite was seeing a lineup of ghosts waiting for the bathroom. Yellow, black and pink give the artwork a retro feel, but the story line is timeless." – Book Page
---

Face Painting

Use this Halloween book which makes face painting easy, dramatic, creative and lots of fun. The easy-to-follow step-by-step instructions and helpful technique tips in the book mean that even complete beginners can be pleased with their results. You will learn how to transform people into animals, monsters and clowns, or decorate their faces with flowers, exotic scenes or stylish designs to match their clothes. The water-based paints used are non-toxic, washable and easy to work with.
This Halloween book could save you money – no more expensive costumes! And, even more important on Halloween night, is safety. With face painting you do not have masks blocking children's view of cars.