Perfect Easter Gift for Toddler
Toddlers love easter and what better thing than candy to put in their basket, but a book to encourage reading. From chicks, to hens, to activities, to making your own candy while bonding with your child ~ we have it all. Your biggest challenge will be which Easter book to choose.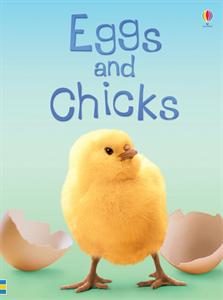 Eggs and Chicks
Softcover child easter book, about 5×9 inches; Which bird lays the biggest egg in the world and how do tiny chicks learn to fly? In this child easter book you'll find the answers and lots more about eggs and chicks.
Eggs and chicks is part of an exciting new series of books for children who are beginning to read on their own. The easy-to-read text has been specially written with the help of a reading expert.
---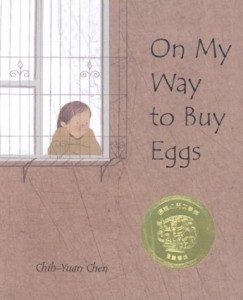 On My Way to Buy Eggs
"In the age of malls and Wal-Marts, a Taiwanese girl's blithesome errand feels like a joyful celebration of childhood. Young Shau-yu relishes in the simple pleasures of her walk…After a series of these small, gem-like moments, Shau-yu returns with the eggs her smiling father has requested, telling him, "Hello! I've had such a busy day." Chen's streamlined, blocky style keeps the focus on the human interactions and emotions, rather than the setting. With gentle humor, this timeless tale demonstrates how children largely live in – and appreciate – the moment." – Publishers Weekly (Starred Review)
---
Hen's Pens – Early Reading Phonics Book
Usborne Phonics Readers have been created in consultation with a language expert, taking into account the latest research on the most effective ways of teaching reading. Children who have just learned to read can enjoy the lively stories with very little guidance from an adult, gaining the experience and enthusiasm they need to become fully confident readers. Stephen Cartwright's delightful illustrations complement the text and are designed to stimulate further interest. Fold-out pages add to the enjoyment.
---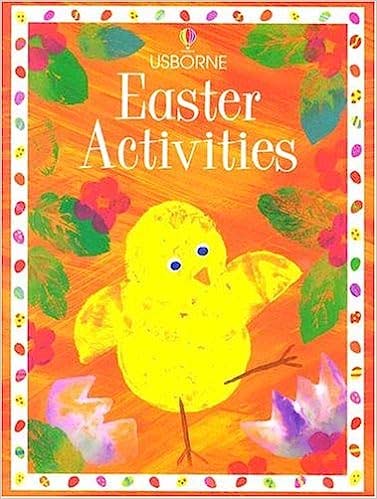 Hen's Pens – Early Reading Phonics Book
Softcover child easter book about 8×8 inches; This great child easter book will keep children happily occupied during the weeks before Easter. It's packed full of exciting activities to make cards, pictures and presents. Bunny wrapping paper, potato-printed chicks and cress egg-heads are among the fun things to make. By following the really simple step-by-step instructions, even young children will be able to acheive some amazing results.
---
50 Easter Things to Make and Do
This book is full of creative ideas for fun Easter activities.
Colorful ideas and projects with easy instructions to inspire kids or adults. Projects for all ages but young children may need some parental help. Consider as an Easter gift for child or apreciation gift for a teacher's classroom.
---
That's Not My Bunny
Hardcover child easter board book about 8×8 inches; Hardcover This delightful series of board books is
aimed at the very young children. The bright pictures, with their patches of different textures, are designed to develop sensory and language awareness. Babies and toddlers will love turning the pages and touching the feely patches.
---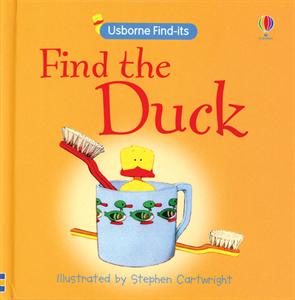 Find the Duck
Hardcover – child easter board book about 8×8 inches; This colorful new edition from
the classic Usborne series is specially designed for babies and toddlers who will love the challenge of trying to find the duck. A simple line of text on each page of this sturdy board book accompanies Stephen Cartwright's delightful illustrations, and there are amusing situations to talk about and familiar objects to name, making this an ideal book for adults to read with very young children.
---
Chocolates & Candies – Usborne Book
No child wants to watch Mom or Dad make the recipe. With Easter around the corner or if you just love chocolate, Chocolates and Candies by R. Gilpin, has recipes simple enough for children to make under your supervision. Recipes like dipped fruit, chocolate bugs, and lemon creams, are colorfully illustrated in a step-by-step format and gift-wrapping ideas are also included. Cooking with your child
builds relationships while developing patience, reading, counting, and creativity – lifetime skills!
---