Children's books about Castles, Knights, and Wizards
---
Castles
If your kids are interested in Castles, Wizards, Dungeons and more, try our castle books.
Have you ever wondered what castles were really for? or what it was like to live inside one? In this book, you'll discover who lived in castles, what they ate, where they slept and what they did for fun. You can even learn tactics for capturing or defending a castle and see a siege in action. Photographs combined with artwork and computer graphics take you inside the world of castles as never before.
---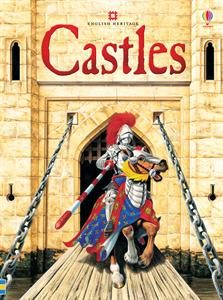 Castles – Beginning Reading
Who lived in a castle and what was it like?
In this book you'll find the answers and lots more about the wonderful world of castles.
Castles is an exciting series of books for children who are beginning to read on their own. The easy-to-read text has been specially written with the help of a reading expert.
---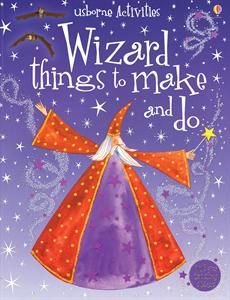 Wizard Things to Make and Do
Wander into the wonderful world of wizards in this magical activity book.
By following the simple steps, you can create spellbinding wizards, enchanted castles, a bubbling cauldron and warty toads.
You'll also find out how to make magic wands and wizard hats, creepy cats and bouncing bats.
---
Ideas for Preschool or Elementary Unit Study
Adventures in Knighthood Lesson Plan Ideas
Ideas for Knight and Castle Lesson Plans:
Week 1: About the Times
Week 2: Life Outside the Castle
Week 3: Life at a Manor
Week 4: Become a Paige and Explore the Castle
Week 5: The Feast
Week 6: Become a Squire & Learn About Chivalry
Week 7: Become a Knight
Week 8: The Tournament
Week 9: Build Your Castle
Week 10: Defend Your Castle
Skill Set Ideas
History Self-Expression & interpersonal skills
Empathetic awareness
Visual-spatial skils
Creativity
Following directions
Good manners
Sequential thinking
Organizational skills
Deductive reasoning
---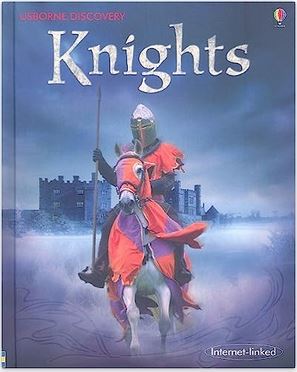 Knights
How can you have castles without the knights?
Explore the fascinating history of knights.
With this internet linked books, your child will find numerous resources to explore on the internet to learn even more about knights and castles.
---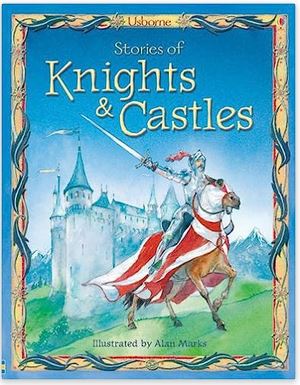 Knights and Castles
In the magical realm of knights and castles, dragons come roaring from the sky, fair maidens fall under mysterious enchantments and giants terrorize entire towns.Only a brave knight, or perhaps a plucky princess, can save the day.