Our Favorite Children's Books
Reading Tip: Don't stop reading aloud to your child once she learns to read. She will benefit from hearing stories too difficult for her. (From: The Literacy Network of Los Angeles)
---
Below you will find a mixture of the best children's books that we have hand-selected from several categories or what we believe to be a good mixture for a home library.

Grandparents might use this list to establish a home library of child books to use when the grandchildren come to visit.
We find that many of these books can be used across all ages. Even your older children will enjoy peeking over the shoulder of their siblings reading these books. That is what makes our
list on this page so unique.
Big Book of Things to Spot
This book combines 4 of the best child books into one for only "1001 Animals to Spot, 1001 Things to Spot on the Farm,
1001 Things to Spot in the Town and 1001 Things to Spot Long Ago" This best young child book works on counting
and learn about the best animals, farms, towns and historical things!
Upon opening the book, young children find drawings spread across both pages. Young children will enjoy learning about new and unusual animals by finding the correct number of them in the picture. From our best child books, this top seller from Usborne books, will keep your young child busy for hours at a time while they learn more and more about the value of books. Use this book to teach young children counting while learning about habitats.
---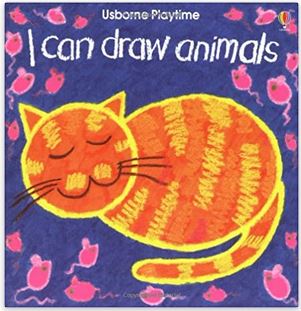 I Can Draw Animals
Children love drawing, but can become frustrated when their pictures do not turn out how they want. This award-winning book is packed with
attractive drawings of animals, with very clear step-by-step picture instructions showing children how to do them.
Precise hand-control is not required, so even very young children will be able to achieve some delightful results.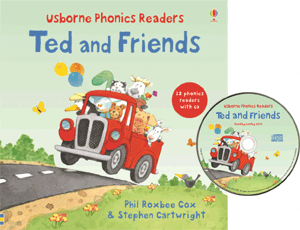 Ted and Friends – Phonics Book
Ted and Friends combines several phonics books into one creating one of the best phonics book for young children.
Created in consultation with a language expert, these books are part of the engaging phonics-based series, especially written to help your young child learn to read.
The stories not only take into account recent research on the most effective ways of teaching reading, but are also great fun. Stephen Cartwright's delightful illustrations complement the text and are designed to stimulate further interest. Foldout pages add to the enjoyment making this one the best child books to keep you young child's attention.
Contained in this book are four of our best phonics books: Ted's Shed, Fat Cat on a Mat, Toad Makes a Road and Sam Sheep Can't Sleep.
---