Kids Jigsaw Puzzles
Our jigsaw puzzle book section is amazing! These unusual Usborne books combine creating a love for books with challenging one's mind with puzzles! All the pages and pieces are heavy weight durable cardboard.
We have a huge selection, but here are our favorites!
---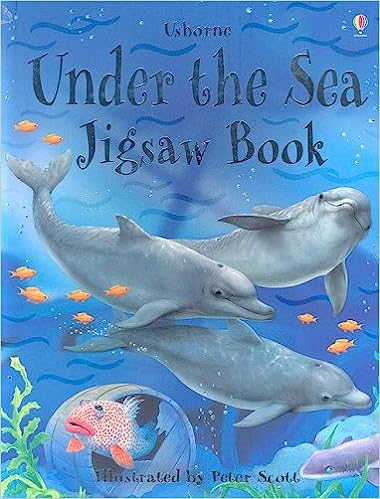 Under the Sea Jigsaw Book
This beautifully illustrated book contains six sparkly sea scene jigsaws, showing some of the amazing animals that live beneath the waves.
Ages: 5 years and up. Size of book: 8 3/4 x 11 1/4 inches. Pages: 14 with 6 jigsaw puzzles.
---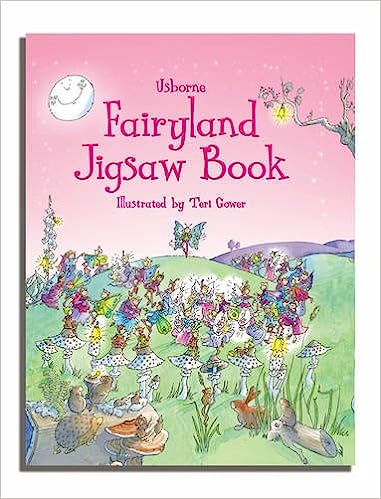 Fairyland Jigsaw Puzzle Book
Tiptoe through fairyland and discover its many secrets for yourself.
This magical book contains six fairy jigsaw puzzles for you to do.
Perfect for young ladies who love fairies!
---
Dinosaur Jigsaw Atlas – Puzzle Book
This book contains six picture map dinosaur puzzles and lots of dinosaurs to find. Similar to the dinosaur jigsaw book above, but this one has more dinosaur puzzle pieces so it is slightly more difficult.
Each dinosaur puzzle still has a special dinosaur jigsaw puzzle piece in the center. Now, what makes this book unique is the GEOGRAPHY! Each dinosaur jigsaw puzzle shows the continents, geographical areas around the world and on the left page (not in the puzzle) are dinosaur images. So, your child can so a "search" to find the specific dinosaur and see where it was found in the world. Great dinosaur puzzle book to trick your kids into learning geography — BECAUSE IT IS FUN!
---
Christmas Jigsaw Book
The four simple jigsaw puzzles in this book are part of a magical Christmas story.
Join Poppy, Sam and Rusty the dog as they get ready for the big day at Apple Tree Farm.

 
---