Free Books for Schools & Organizations
|
Free books for kids using online wish lists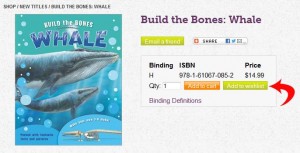 What is a wish list?
A wish list is a list of titles that someone would like to receive.
This list can be shared through social media (Twitter, Facebook, etc.)
The wish list is used as a "shopping list" for website visitors, organizations, friends, or family.
How do you receive the free books?
Donations From your Sponsors:
When someone asks "What books does your school need?"
Direct these donors to your online wish list
Gifts from family and friends:
No more unwanted or unnecessary gifts at Christmas or Birthdays!
Direct grandparents, aunts and uncles, and other relatives to your child's online wish list.
Setting up your school is easy. USE YOUR SCHOOL NAME when you register your school wish list.
Click here to see step by step guidance (including images).
Click here to go directly to our register page.
Please tell others how they can use this program to get more educational books in the hands of children. Click any of our sharing options below.